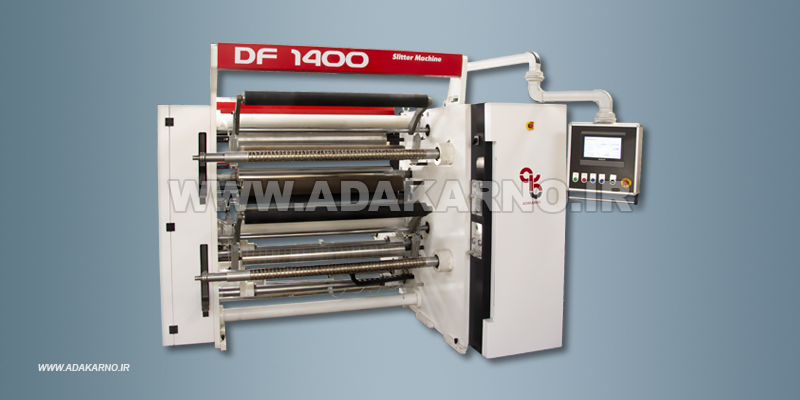 This new high performance slitter rewinder combines new technology , feature and design.
The machine is available in web width up to 1600 mm with 600 mm rewind diameter for 20-50 mm min and unwinder diameter up to 1000 mm max. slit width at speed up to 400 m/min.
The DF1400 comes standard with razor blade configuration , two independent frictional shafts and relate servo type motors. Friction rings that are used on rewinders ensure the qualify production of slit roll when the film thickness is various. The machine has also a servo motor on infeed unit and pneumatic break on unwind unit with 3" and 6" shaft less mechanical safety chucks.
Rotary blade, Digital web guidance, laser line for quick core positioning offered as option upon request.